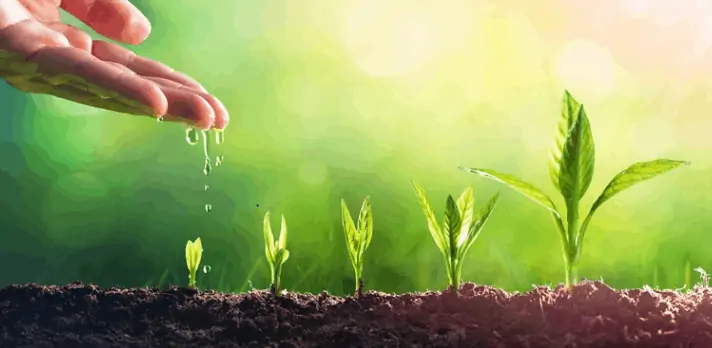 In the case of automation in smart agriculture, this is a bird's eye view.
The increasing use of smartphones as a result of the COVID-19 epidemic has been one of the most significant changes observed in the smart agricultural industry in recent years. The influx of mobile phones in developing countries such as India, Africa, and the Middle East represents a lucrative value-adding opportunity for technology companies, especially given how quickly smart agriculture technologies have been adopted in mature markets such as the United States and countries in Europe. But, more importantly, what are the best strategies for accelerating the use of smart agriculture technologies?
An overview of smart agriculture technologies that are designed to maximise revenues.
Agricultural business performance is measured in terms of total yield produced by a certain country, rather than individual yields. Smart agriculture technologies assist in expanding output capacity, which in turn results in increased bottom line profits. Because the majority of farmers have poor levels of literacy, technology companies should invest in building focus groups and implementing training programmes for producers that will assist them in becoming self-sufficient in their businesses.
It is possible to think of the fundamentals of a robust smart agricultural infrastructure as follows:
Because rural and undeveloped regions in saturated markets such as the United States must be empowered, the Internet of Things and 5G infrastructure have the potential to provide actionable data into climatic conditions and animal agricultural practises, among other things.
Farming is a labor-intensive operation, which necessitates the use of robotic machines. Farmers may automate routine chores such as watering in smart greenhouses and sowing seeds, allowing them to devote their time and energy to more vital duties such as obtaining the best pricing for their harvest.
Predictive Price Analysis: Farmers in India have a history of indebtedness and malevolent agreements with landowners, which has resulted in an increase in the number of farmers committing suicide. In order to enhance the availability of training programmes and focus groups that teach the use of predictive pricing analysis software in India, technology businesses should collaborate with investors that are interested in improving the basis of agriculture in the country.
Strategic cooperation to empower farmers in the direction of a robust smart agriculture infrastructure are the focus of all fingers.
Read Also: Amphibious Excavators Market: Future Growth 2022-2028 – Technology And Media