In Frankfurt and London, WisdomTree created an exchange-traded fund (ETF) which monitors an array of major biotechnology and genetics firms.
The WisdomTree Bio Revolution UCITS ETF monitors the WisdomTree Bio Revolution ESG Screened Indexes and has a payout ratio of 0.45 percent.
One of the world's greatest technological visionaries, Dr. Jamie Metzl, has consulted the organization.\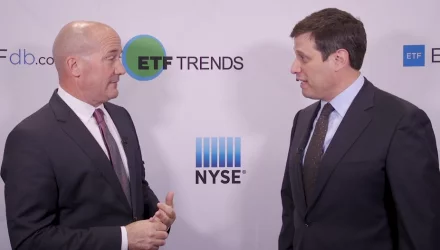 "The biological transformation is presenting a significant opportunity to invest comparable to the industries and digital revolutions," stated WisdomTree's global head of research, Chris Gannatti.
"Biotechnology breakthroughs could be the most significant inventions of our era. The biological revolutions offer enormous opportunities to resolve and alleviate some of mankind's most serious concerns, including changing climate, food shortages, and sickness & pandemic management. New and revolutionary inventions have the potential to have a significant influence on people and the environment, thereby increasing the quality of life for several people."
"The biotechnology and genetics revolutions will not only revolutionize our healthcare structure, enabling us all to live longer and healthier lives," Metzl explained. "They will also radically alter our world in ways that are not limited to healthcare."
"The very same innovations that are propelling healthcare growth will have a tectonic effect on sectors like materials, agriculture, data processing, and energy, altering how we cure disease, grow vegetables, make materials, and process information." The twenty-first century will become the era of biology, just as the nineteenth century was the era of chemistry and the twentieth century was the era of physics. I'm ecstatic to be working with WisdomTree's incredible team on identifying several of the opportunities afforded by this historic megatrend."
Other specialized products that provide access to the cloud computing, artificial intelligence, battery technology, and cyber security industries are followed by the ETF.