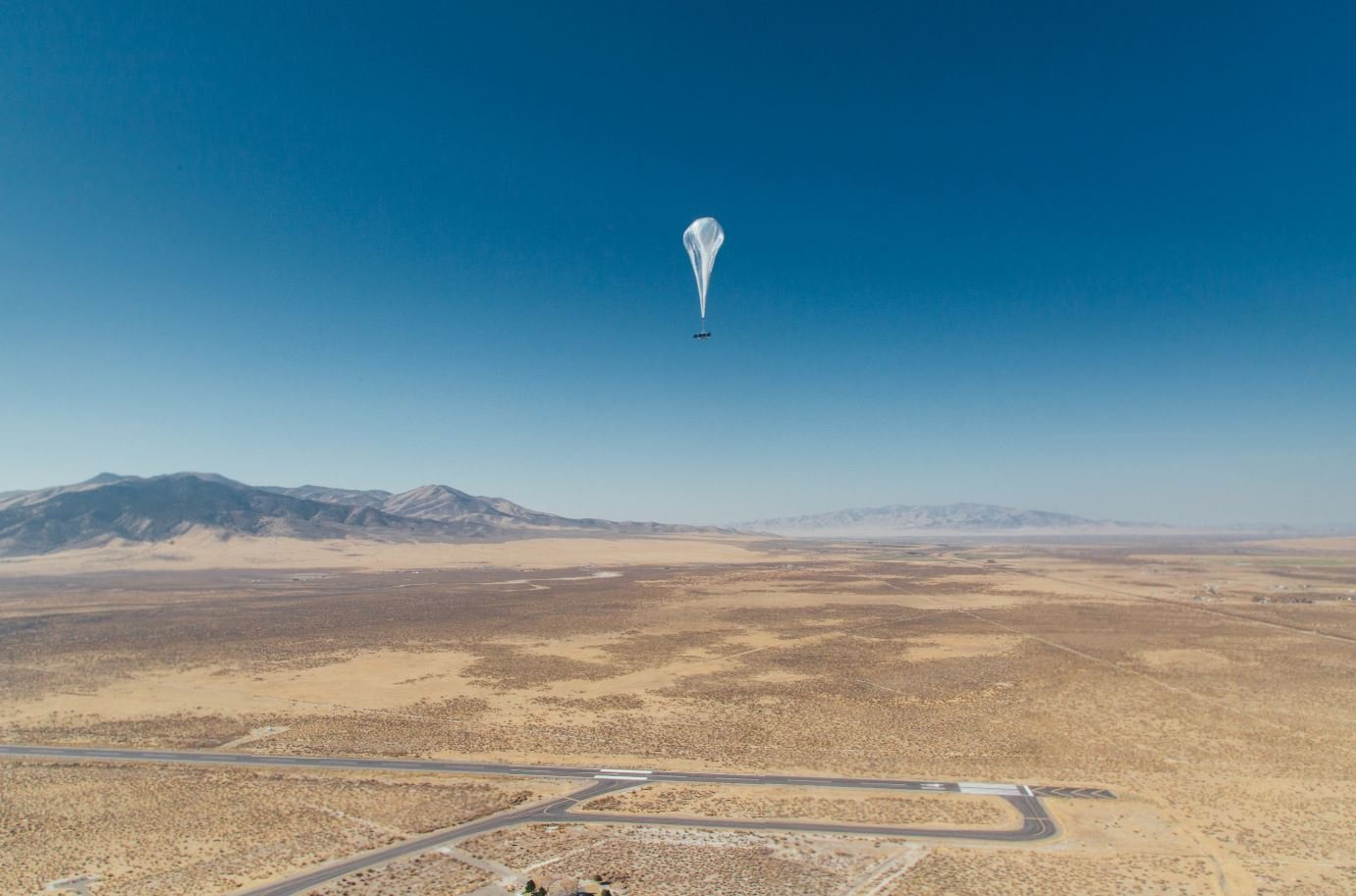 CNBC and Bloomberg both report on a new Google connectivity spinoff dubbed "Aalyria," which appears to be taking the scrapped Project Loon technology, rebranding it under a new name, and spinning it out from Alphabet as an independent firm, where it will hopefully survive. There's a brand new website and everything, so that must be the day the company goes public.
Over the course of eight years, Project Loon (which was owned by Google and Alphabet) attempted to use weather balloons to suspend mobile phone towers in the sky, bringing Internet access to previously unconnected locations. The concept is similar to that of a satellite in low Earth orbit, except in this case the balloons were barely 20 kilometres above the ground. A steady stream of Loon balloons needs to be collected and relaunched on a regular basis, in addition to constantly navigating the fluctuating atmospheric airways. The name "Loon" was selected because it is both a play on words and a tribute to the impossibility of the concept, alluding to the large weather balloons that inspired it. In 2021, Google said it was shutting down Loon since it wasn't a "long-term, viable business." The lack of financial viability has become increasingly clear.
According to CNBC, the spinoff is another result of Google CEO Sundar Pichai's efforts to reduce expenses. Pichai stated in August that "productivity as a whole is not where it needs to be," and that the company would be "consolidating where investments overlap and streamlining processes." According to CNBC, Google is reportedly looking to "advance or wind down experimental projects" as part of the cost-cutting initiative.
Tightbeam, Aalyria's first major technological advancement, appears to have sprung from the study of low-orbiting satellites conducted as part of Project Loon; it employs the usage of a laser for such communications. Lasers were already being used by Project Loon for intra-balloon communication, and now Aalyria claims it can beam data to space, terrestrial, and airborne targets "at rates faster than any other solutions available today and covering greater distances than previously imagined." Aalyria's most direct competitor in the market for bringing Internet to low-connectivity areas is likely SpaceX, which uses lasers for satellite-to-satellite communication.
According to Aalyria's website, Spacetime is used for "orchestrating networks of ground stations, aircraft, satellites, ships, and urban meshes." The software "optimises and continually evolves the antenna link scheduling, network traffic routing, and spectrum resources—responding in realtime to changing network requirements," and it is "designed for interoperability with legacy, hybrid spa networks."
Building an Internet service on top of Loon's fragile architecture likely required reliable routing software because of the network's continually changing topology as a result of the balloons' constant movement (and occasional crashing). According to Bloomberg, "the essential technology underlying Spacetime is algorithms that detect, for example, when an aeroplane is going to lose its connection with a certain satellite or ground station and then guide a new signal toward the plane without missing a beat."
According to CNBC, Alphabet has retained a minority stake in its new startup, Aalyria, and has "transferred nearly a decade's worth of intellectual property, patents and physical assets, including office space" to the company. Aalyria will rely on funding from sources other than Alphabet in order to succeed, and it has received funding from the founders of Accel, J2 Ventures, and Housatonic.
An $8.7 million "commercial contract" with the US Defense Innovation Unit indicates the startup's current emphasis on the US military. The US Space Force, Space Warfighting Analysis Center, US Air Force, and US Special Operations Command are all represented via logos on Aalyria's website under "contracted by." Deputy Defense Secretary Robert O. Work and former US Space Force Chief Innovation & Technology Officer Kim Crider are among the company's advisory board members.
The United States Defense Innovation Unit issued a press release in July discussing the Aalyria contract, stating, "A fully networked battlespace has been the dream of commanders for decades, but is now finally within reach." The initial goals include "on-demand or near-real-time satellite imagery," "theater-wide tracking," of a battle, and "reliable broadband Internet at remote forward operating bases."