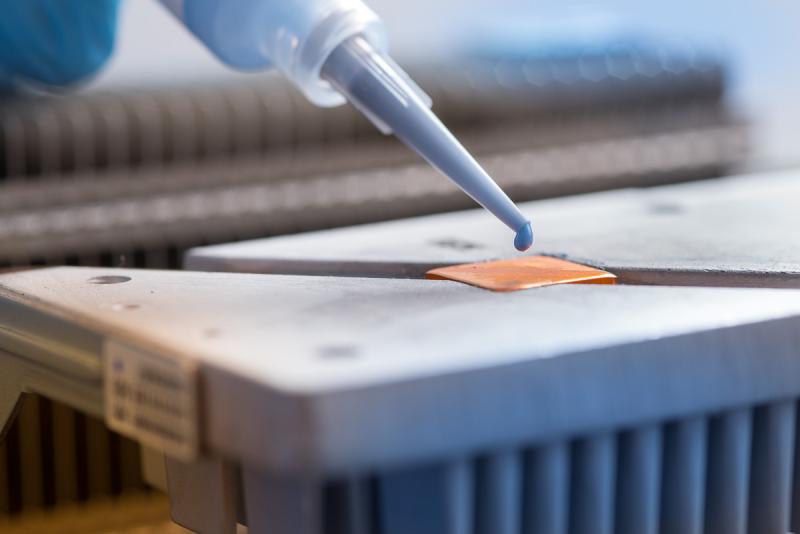 According to Zion Market Research, the Composite Adhesives Market generated around US$ 3.4 billion in 2020 and is expected to generate returns of roughly US$ 5.7 billion by 2028. Forecasts indicate that the market for composite adhesives will expand at a CAGR of almost 4.2% from 2021–2028.
To glue seams or attach composite materials including wood, plastic, and metal, a special form of adhesive known as a "composite adhesive" is used. There are several high-tech uses for these composites due to their lower weight and increased strength. Liquid, paste, and film formulations of these goods are all available to meet the needs of various target audiences.
One of the key factors fueling the expansion of the composite adhesives market is the rising rate at which new airplanes are being delivered around the world. The expansion of the market is spurred on by the rising need for lightweight materials in a variety of sectors, such as the automotive and aerospace industries, and the correspondingly increasing demand for lightweight and low carbon emitting cars attributable, in part, to environmental concern.
The market is also influenced by the increasing demand for the product in the aerospace and automotive sectors, as traditional bonding methods like mechanical fasteners are being phased out and composites are being developed for the automotive sector in response to rising emphasis on fuel economy and emission regulations. The composite adhesives market also benefits from increasing investments, developing end-use industries, and rising environmental concerns. Further, from 2021 to 2028, the market is expected to offer lucrative prospects due to the rising demand for low VOC, green, and sustainable adhesives.
Growth Drivers
Rise in demand for product in manufacture of FRP bathtubs, doors, windows, and panels will steer composite adhesives industry growth. Increase in allocation of funds from state authorities for construction activities will proliferate size of composite adhesives market in forthcoming years. Breakthroughs in additive manufacturing activities have proved to be beneficial for composites, thereby driving industry trends. With massive inclination towards use of green products in vehicle production and demand for low carbon vehicle emissions, the growth of market for composite adhesives is gaining momentum in recent years. Apparently, a prominent increase in utilization of composites in manufacture of wind power is likely to be a key factor of growth for composite adhesives industry in near future.
Furthermore, composite adhesives are also used in racing cars, orthopedic equipment, consumer goods packaging, storage tanks, and perforated panel assembly. This, in turn, will create lucrative growth opportunities for composite adhesive market in foreseeable future. However, onset of COVID-19 pandemic has staggered growth of composite adhesives market in last few years.
The growth of the composite adhesives market will be guided by an increase in demand for product in the production of FRP bathtubs, doors, windows, and panels. Growth of the composite adhesives industry is forecasted to be accelerated by rising government spending on building and construction. Technology advances in additive manufacturing have fueled industrial trends in composites. In recent years, the market for composite adhesives has been expanding at a rapid clip due to the rising popularity of eco-friendly products in the automotive industry and the attendant need for cleaner vehicles. Composite adhesives may see significant expansion in the near future due to the increasing use of composites in wind power production.
Statistical Analysis of the Composite Adhesives Market
It is possible to divide the global market for composite adhesives into several submarkets based on factors such as resin type, component, and end use. By observing how various market subsets are expanding, you can learn about the various drivers of expansion that are likely to be at work across the board and use that information to craft effective strategies for zeroing in on your most valuable use cases and distinguishing between potential customer bases.
On the basis of resin, the composite adhesives market is segmented into epoxy, polyurethane and others.
On the basis of type, the composite adhesives market is segmented into structural and synthetic.
On the basis of component, the composite adhesives market is segmented into one-component, and two-component.
On the basis of application, the composite adhesives market is segmented into automotive and transportation, marine, aerospace and wind energy.