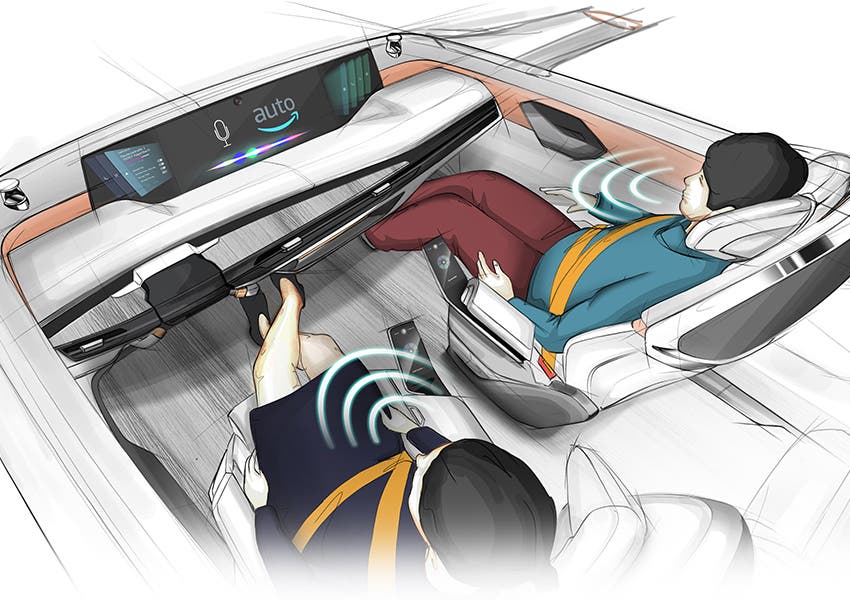 One of the world's most prominent automotive technology companies Faurecia has invested in ESP Consulting, a French laboratory that uses cognitive science to improve human performance and enjoyment. A key objective of Faurecia is to better understand the impact of its technology on human behaviour in the cockpit through the lens of tailored and predictive scenarios.
The Vice President of Cockpit of the Future, Faurecia, David Degrange, said, "ESP Consulting Faurecia will provide a reliable scientific platform and an improved perception of human factors that include innovative wellness solutions primarily aimed at enhancing postural comfort, reducing stress, and eliminating motion sickness."
CEO and founder of ESP Consulting, Jean-Bernard Fabre, said the partnership with Faurecia would help his company's international endeavours. Our relationship with race teams necessitates the building of two high-tech spaces: a biosensor and an environmental chamber, a unique equipment for analysing human behaviours under precise climatic conditions."
For the sake of the "Sustainable Mobility" and "Cockpit of the Future" programmes at Faurecia, Faurecia Ventures invests in early-stage companies that can help strengthen the company's innovation strategy.
Additionally, Hella has joined forces with Faurecia to build futuristic cockpits for automobiles. For example, dynamic and surface lighting can be developed to create a more customised cockpit experience as a result of the partnership. Faurecia's system integration solution for vehicle integration and Hella's revolutionary interior lighting product portfolio will contribute to this effort.
There has been a dramatic shift in the automotive business around the world, and these two large automotive technology players can see the profitable future of the sector.