Open Source Intelligence Market Top Key Players: CybelAngel, Dassault Systèmes, DATALKZ
The new report by Zion Market Research on the "Open Source Intelligence Market— Global Industry Analysis, Size, Share, Growth, Trends, and Forecast 2016 – 2026″ has a vast information about the market and its potential. The global open source intelligence market was valued at around USD 3,810 million in 2017 and it is expected to reach more than USD 25,900 million by 2026. The global open source intelligence market is expected to grow at a CAGR of around 23.7% between 2018 and 2026.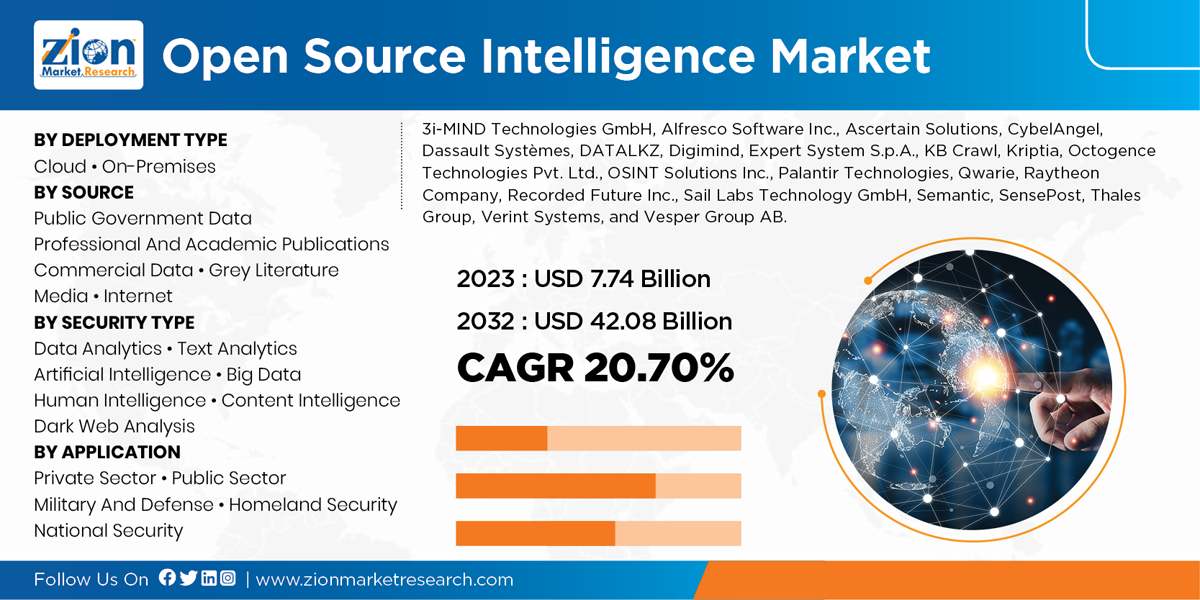 Social networking has increased the amount of user-generated content. The content mainly includes images, videos, personal and professional information sharing, data discussed and colle
cted from forums thus expanding the amount of content available for intelligence organizations to gather and analyze. The open source intelligence (OSINT) autonomous tools provide real-time analysis to the organizations. Owing to the rising demand for real-time valuable data the demand for the open source intelligence market is increasing.
Our research analysts during primary and secondary research
observed that the increased use of the internet for uploading and downloading any kind of data has increased its popularity. The internet segment held the largest market share in 2017 and it is anticipated to retain the same trend over the forecast period
The global open source intelligence market is segmented on the basis of development type, source, security type, application, and regions.